Vancouver Island Events
Mar 6, 2020 to Mar 7, 2020
Open House 1276 Saltspring Pl, Craig Bay/Parksville
Mar 6, 2020 to Mar 7, 2020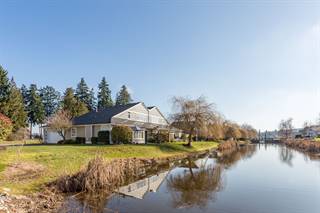 Open House 1276 Saltspring Pl, Craig Bay/Parksville, Fri Mar 6 @ 1-4 pm & Sat Mar 7 @ 12-2 pm.
Beautiful Craig Bay Townhome on the Pond! Walk a few steps from your covered front porch to the beach for a romantic sunset stroll along the timeless shores of the Strait of Georgia, relax on your west-facing private patio by the pond watching waterfowl carelessly land and take flight, or walk a few blocks through the impeccably-landscaped streets to the multi-million dollar Rec Center for a refreshing swim in the pool or a quick game of tennis. This is not a vacation resort...this is your fabulous new life!
Don't miss this bright and inviting 1956 sqft 3 Bed/3 Bath "Cape Cod" model Townhome boasting picturesque views of the peaceful pond and the ocean, day-to-day main level living, exceptional sun-soaked outdoor living space to enjoy, and the perfect location on a quiet no-thru road in Craig Bay's upscale Seaside Village with dedicated parkland and the beach right outside your front door!
| | |
| --- | --- |
| Category: | Events |
| Start: | Mar 6, 2020 |
| End: | Mar 7, 2020 |
| Address: | 1276 Saltspring Place |
| Location: | Craig Bay/Parksville |
| Website: | Open Site |
<!'--#include virtual="vincludes/rt.asp"-->