Vancouver Island Events
Jan 1, 2019 to Apr 10, 2019
100 Day Challenge
Jan 1, 2019 to Apr 10, 2019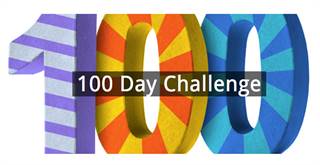 Take the 100 Day ART Challenge – January 1 – April 10th by creating something every day. Paint, sketch, photograph, write, just create in a way that feels right for you and post it daily. Don't give up even if you miss a day or two. Keep at it. You'll be amazed at the progress you make during the 100 days.
Post your creation each day for all to enjoy and to watch the progress.
www.facebook.com/groups/623072704791065/ or type in 100 Day Art Challenge– Ladysmith Waterfront Gallery 2019 in the search line and join. If you can't make that work email us at admin@ladysmithwaterfrontgallery and tell us you want to join and we can do it for you.
This is a closed group – you will be able to watch others as they progress through the 100 days. Like and encourage group members and have fun.
| | |
| --- | --- |
| Category: | Art |
| Start: | Jan 1, 2019 |
| End: | Apr 10, 2019 |
| Time: | 11:00am - 4:00pm |
| Location: | Different locations throughout the community |
| Phone: | 250-245-1252 |
| Website: | Open Site |
| Email: | Send Email |
<!'--#include virtual="vincludes/rt.asp"-->