Vancouver Island Events
Feb 8, 2019
International Reggae Showcase
Feb 8, 2019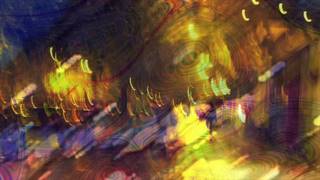 Nanaimo Reggae Massive presents the return of Jamaican roots reggae legend Clinton Fearon and the Nanaimo debut of Saritah (Australia) and Yellowsky (Plains Cree First Nation) for two sets of acoustic reggae followed by a high-energy reggae/hip hop set to close the night.
Artist Bios:
Clinton Fearon is a veteran Jamaican roots reggae musician. He rose to prominence in the 1970s as bassist and lyricist with his band The Gladiators. He is also revered for his early session work in Jamaica at Coxsonne Dodd's Studio One and Lee Scratch Perry's Black Ark Studio. In the late 1980s Clinton relocated to Seattle where he formed new bands and distinguished himself as solo artist; producing over a dozen albums. 2019 marks fifty years since Clinton began playing music professionally.
Saritah is a South Korean-born Australian conscious roots songstress on a worldwide musical mission to uplift, inspire and heal. Bursting with an organic sound that is a refreshing and uniquely feminine weave of reggae, soul and acoustic inspired flavours, Saritah has a relentless passion for inspiring people to live their purpose and to follow their dreams. Saritah is a world traveller and an active force in the international reggae community; appearing at festivals throughout Asia, Western Europe, North America and Australia.
Yellowsky, born Roberto Andres Pooyak, hails from the Plains Cree First Nation and South American bloodlines. He is arguably one of the most important Indigenous rappers rocking in Canada right now. His content is political, social and spiritual. His lyrical flow over bottom end-heavy beats pay homage to the grimy city life of the most classic of hip-hop music while his elastic, malleable delivery harken to the traditions of both classic Jamaican deejaying and dancehall styles. Yellowsky released his first official album, Mixed Medicine, in 2017 and was featured on Joey Stylez' album in 2018.
| | |
| --- | --- |
| Category: | Concerts |
| Date: | Feb 8, 2019 |
| Time: | 9:30pm |
| Address: | 34 Victoria Crescent Nanaimo |
| Location: | The Queen's |
| Cost: | $20 |
<!'--#include virtual="vincludes/rt.asp"-->