Vancouver Island Events
Nov 15, 2019 to Dec 21, 2019
I Paint With Light Now
Nov 15, 2019 to Dec 21, 2019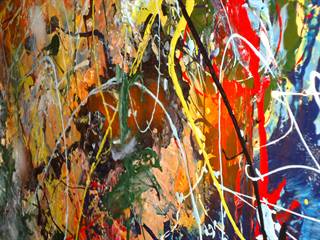 'I Paint With Light Now' Digital Media Exhibition

Artist Statement:
"The intellectual process of painting has not changed for me since I switched to the digital format five years ago. It remains an intuitive, somewhat baffling and always mysterious activity for me. I would not be using digital if that essential part of painting had to be sacrificed. I think it's important for you to know that I first experienced and practiced my craft as a painter for 40 years before I tried this new technology. And I continue to use my digital tools, brushes and pigments in much the same way I would if I had their "real" counterparts in my hands instead of my finger or Apple pencil on my iPad Pro. That original experience of pre-digital painting remains crucial and continues to affect every decision I make while making my digital painting."

'I Paint with Light Now showing until December 21st, 2019.
| | |
| --- | --- |
| Category: | Events |
| Start: | Nov 15, 2019 |
| End: | Dec 21, 2019 |
| Time: | 10:00am - 4:00pm |
| Address: | 133 McMillan Street, Parksville |
| Location: | McMillan Arts Centre |
| Cost: | See Website |
| Website: | Open Site |
<!'--#include virtual="vincludes/rt.asp"-->