Vancouver Island Events
Oct 16, 2019
Foundations of Painting
Oct 16, 2019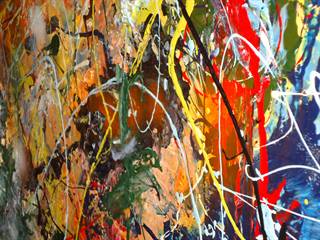 Foundations of Painting

A 5-week course where you will learn essential traditional acrylic painting techniques so you can construct a successful painting.

Schedule
Wednesdays from 11am - 1pm
Date of first class: October 9th, 16th, 23rd, 30th & Nov 6th
Duration: 5 weeks


Course Outline
Through step-by-step explanations, demonstrations, and one-on-one coaching from Jenny Hughes your painting skills will improve rapidly in this 5 week course.

Week 1 - Learn the best ways to use your materials and the steps to begin, develop and complete a painting.

Weeks 2 and 3 - Understand how to use tonality to give form to your subjects and learn the basics of mixing colours and blending.

Week 4 and 5 - Learn how to work with different blending mediums to create transparent, and reflective surfaces. Learn essential principles of reflections and painting water scenery to create convincing reflections and shadows.
| | |
| --- | --- |
| Category: | Art |
| Date: | Oct 16, 2019 |
| Time: | 11:00am - 1:00pm |
| Address: | 124 Harlech Rd., Qualicum Beach |
| Location: | Old Fire Hall |
| Cost: | $165 |
| Website: | Open Site |
<!'--#include virtual="vincludes/rt.asp"-->