Vancouver Island Events
Jan 28, 2019 to Feb 1, 2019
Women's Week at Mt. Washington
Jan 28, 2019 to Feb 1, 2019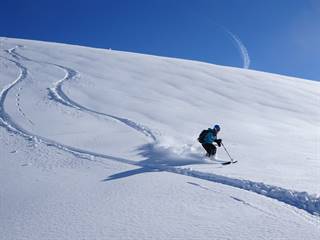 Enjoy our Women's Week Packages and special Aprés all week long. A "Women Only" program taught and designed especially for women. Women of similar abilities are grouped into small classes to meet new friends and re-visit old ones as you improve your skiing and riding technique. After a morning of fun on the slopes, our pros will escort you to a delicious meal from our food and beverage staff.
Alpine Women's Week Escape Package includes an all-day lift ticket, a women's only lesson from 10am to noon, and a delicious lunch from our Food and Beverage Crew. Please pre-register as space is limited. For a day of registration, please be at the Snow School desk by 9:30 am.
Women's Programs are available for All Ability Levels.
| | |
| --- | --- |
| Category: | Events |
| Start: | Jan 28, 2019 |
| End: | Feb 1, 2019 |
| Time: | 10:00am - 2:00pm |
| Address: | Strathcona Parkway Campbell River/Courtenay |
| Location: | Mount Washington Alpine Resort |
| Cost: | See Website |
| Phone: | 338-1386 |
| Website: | Open Site |
| Email: | Send Email |
<!'--#include virtual="vincludes/rt.asp"-->