Susan Forrest's Blog
You are currently ONLY viewing blog posts in category 'Trivia'
Posted By:
Susan Forrest on Aug 23, 2019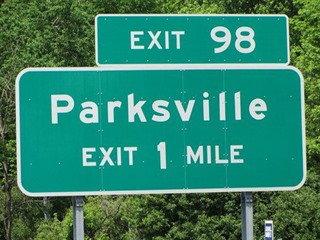 We've all heard the story about Parksville: European settlers turned up and "discovered" the area, built a railway line which caused a boom in population, eventually a bunch of resorts were built and it became a preferred summer destination for city dwellers in search of a peaceful country escape.But there's a catch...it sounds like Parksville alright, but this is not OUR Parksville, this is the h...

Posted By:
Susan Forrest on Aug 15, 2019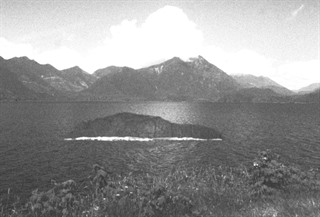 Myths and legends represent the world around us...our ideas and stories. While many myths have been shown to have a basis in fact, others remain as vague stories passed down from generation to generation. And we have a ton of these stories on Vancouver Island!For many years there have been stories told of legendary "Turtle Rocks" on the island, somewhere around Campbell River. Most of th...

Posted By:
Susan Forrest on Nov 23, 2018
As long as you don't wait until the last minute, buying Christmas gifts for family and friends can be a great experience...the joy in finding that one "perfect" gift, the anticipation of the look on their faces when they open your clever present, or seeing the tears in their eyes when they receive that super-clever personal gift that you made just for them!But.....there's always that ONE PERSON on...

Posted By:
Susan Forrest on Oct 19, 2018
It's pumpkin carving time again!Soon the neighborhoods will be populated by ghoulish and clever carvings, some simple and some quite complicated. Most of us are Nocturnal Novices, but If you'd like to become a Pumpkin Picasso here's all the information you'll need.First here are some excellent and free templates for pumpkin carving, from pumpkinpile.com.FREE PUMPKIN PATTER...

Posted By:
Susan Forrest on Oct 5, 2018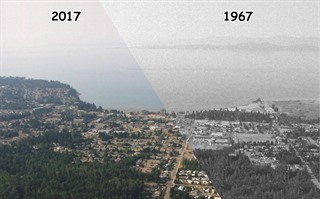 Ahhh...1967, the summer of Love, Peace, Flowers and all things Groovy!Half-a-century ago Parksville (population 12,000) was much smaller than today with a population of 1,426. Gasoline was a mere 33 cents per gallon, the average new car was priced at $2,750.00 (VW Beetle was the top seller), and Parksville's postmaster Harold James Parsley had just passed away after holding the position...

Area Regions
Recent Blog Posts
Categories