Susan Forrest's Blog
Posted By:
Susan Forrest on Jul 29, 2019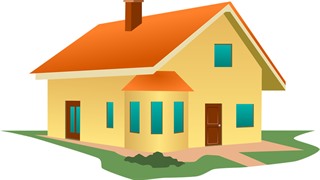 We've all seen the magic that home stagers can work on a place, so naturally they are full of great home decorating advice. Here's a great post from huffingtonpost.ca where a number of professional home stagers share their top decor tips!Decor Tips From Home Staging Experts

Posted By:
Susan Forrest on Jul 16, 2019
BCREA's latest summary findings include: the decline in home sales in 2018 was largely due to market factors like interest rates and affordability; without the stress test, home sales in BC would have been about 7,500 sales—or 10% higher—in 2018; and approximately $500 million in BC economic activity was lost due the B20 stress test.Read the entire report by clicking on the link below:The Impact o...

Posted By:
Susan Forrest on Jul 4, 2019
We are so lucky in Oceanside to have an abundance of beautiful beaches. Somehow sitting on the beach brings back memories of when I used to have loads of fun at the beach when I was little!If your heading out to the shores with family and friends, you can totally relive those fun moments with these 30 fun activities to do at the beach from fustany.com that involve everything from building sandcast...

Posted By:
Susan Forrest on Jul 2, 2019
Here are the latest Home Sales Statistics for Parksville-Qualicum Beach as of June 30, 2019.Parksville-Qualicum Beach Real Estate Stats - June 2019

Posted By:
Susan Forrest on Jul 2, 2019
Here are the latest Home Sales Statistics for Nanaimo as of June 30, 2019.Nanaimo Real Estate Stats - June 2019

Area Regions
Recent Blog Posts
Categories