Susan Forrest's Blog
You are currently ONLY viewing blog posts in category 'News'
Posted By:
Susan Forrest on Jun 7, 2018
|
1 Comments
Calling on all FAMILY and FRIENDS... as future CONSUMERS of real estate, please take 2 MINUTES and TAKE ACTION to protect your choice in the future! Please show your support by doing 2 things:1. Become a member of the grass roots coalition of real estate professionals, The Real Estate Alliance of BC;2. Send a pre-written letter of support to the Minister of Finance, Superintendent...

Posted By:
Susan Forrest on Apr 25, 2018
REAL ESTATE CHANGES IN BC!!!! Go to https://therealbc.ca and sign up on the home page. Dear Friends, Please Help Maintain Consumer Choice….it will only take 2 minutes to show your support…..survey showed 90% of British Columbians want to choose which realtor they will work with. A handful of bad apple realtors, lawyers and immigration organizations working with Foreign Buyers in the Vancouver L...

Posted By:
Susan Forrest on Jan 8, 2018
As artificial intelligences develop, the options for what can be automated in your home continue to grow. Here are predictions as to what the next innovation in smart home technology will be, from forbes.com. 7 Predictions On The Next Smart Home Innovation

Posted By:
Susan Forrest on Jan 3, 2018
|
2 Comments
Want to ramp up your savings even more in 2018? Here are five ways to boost your savings and put more cash back in your pocket, from cnbc.com. 5 Ways to Save More Money in 2018

Posted By:
Susan Forrest on Nov 29, 2017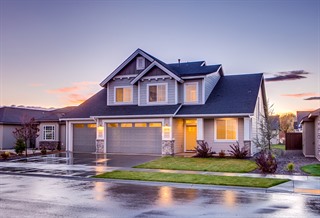 It's time to purchase a new home! Most of us have a good idea of what we are looking for, but it turns out that emotions can be twice as important as knowledge in consumers buying decisions. Here's an interesting article from The National Post explaining how smells, sights, colours and sounds can be a critical factor in consumer behaviour. The Psychology of Buying a Home

Area Regions
Recent Blog Posts
Categories