Susan Forrest's Blog
Posted By:
Kerry Voth on Oct 17, 2017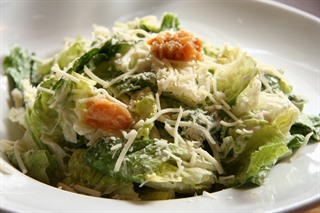 At countless social potluck gatherings I am always asked to bring Caesar Salad because of the dressing I prepare. This cheater recipe was given to me by a well-known Dallas chef and I will share it with y'all. It is so much better than a bottled dressing, is healthier as it does not use raw eggs, stores well and is delicious! Everyone asks for the recipe so here it is. Believe me it is a keeper! T...

Posted By:
Susan Forrest on Oct 17, 2017
Why should the kids have all the fun! Here are 18 spookily delicious cocktails that are perfect for Halloween from the folks at aol.com18 Spookily Delicious Cocktails for Halloween

Posted By:
Susan Forrest on Oct 16, 2017
Next time you eat an orange or a grapefruit, or squeeze a lemon or a lime, save the peels...there are so many ways to use them! Here are some great suggestions from the Natural ways youtube channel. Never Throw Away Lemon Peels, This Is How To Reuse Them Again

Posted By:
Kerry Voth on Oct 16, 2017
One of my favorite parts of Halloween is the pumpkin carving! While I'm pretty good at creating some scary carvings, I have nowhere near the patience that these folks do! Here's a look at some amazing works of Halloween art from the folks at dailypicksandflicks.com. 63 Mindblowing Halloween Pumpkin Carvings

Posted By:
Susan Forrest on Oct 14, 2017
Soon the streets will be filled with little ghouls and goblins looking for candy! If the spirit moves you to decorate your home for the occasion, here are some easy and spook-tacular DIY ways to give your home a creepy vibe for the evening, from the folks at countryliving.com. 40+ Quick and Easy DIY Halloween Decorations

Area Regions
Recent Blog Posts
Categories